ABOUT
Posted on May 23, 2022
Why I create this website?
Since child, I have taken education or messages filled with negative or must conform traditional society concepts or work very hard to achieve high standard which authority give, I was trying to work hard to be same with others, but still can not achieve the high standard and begin to doubt myself and lost the shape of myself.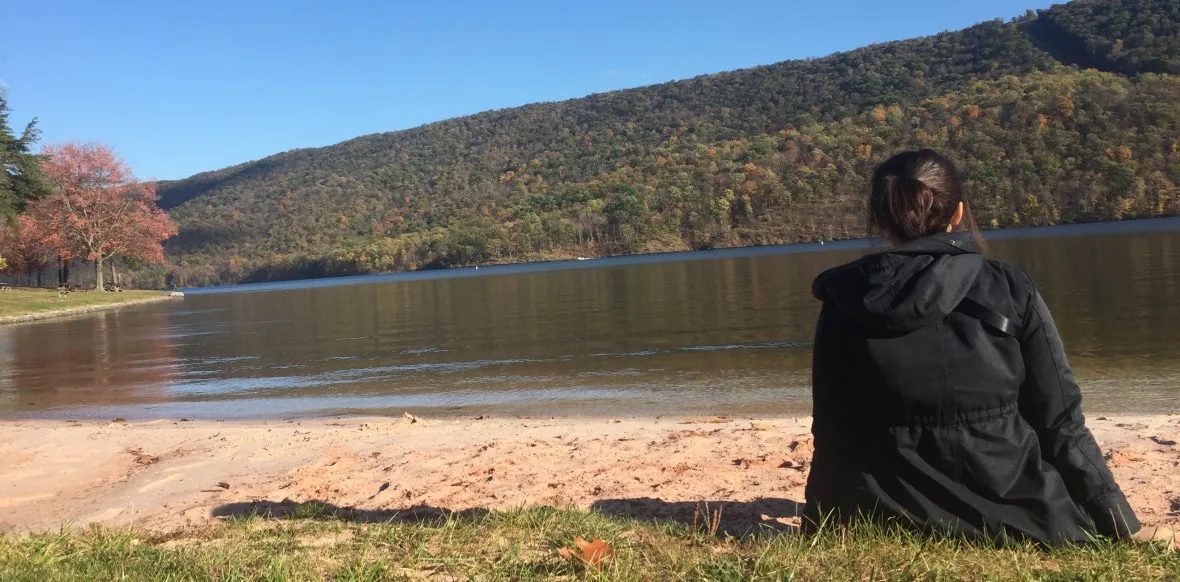 (2017 Nov, short-term trip to Pennsylvania, USA. Before this, I never seen any beautiful autumn place such this, seems I discover the new world.)

When 2017 years, I went to a short-term business trip of USA, it brings me big culture shock.
Remember that I was taught in childhood that 'don't do that', 'this is not good', 'that is not good', 'must be same with the expectation of society', everyone do this, why can't you follow it, and they compare me with others.
I have fully curious, there are already many people live in same life, and my life only one time, why can not find other options, other life style, and try to verify the other options are achievable?

Before I create website, sometimes I travel to different countries and met many people from western countries, I like them, look independent, confident and courageous. After I went to USA, I found local people present different personalities and styles, each person with its unique personality and style, and with different life road, unlike my environment, always need to follow rules, people tend to bully or ignore unique person, and don't accept personal opinions.

So after I came back from USA, I want to build a personal website to express myself and inspire people, everyone is independent, live a life you want, build own unique personality, life and life direction, challedge new things and different options. Also notice myself, that I'm an independent entity, can life a life I want.
This brand?
This was not a brand or not a concept before, as above mentioned, I want to through building this website to inspire everyone can live different personalities and life style they want, and through stories about how I overcome obstacles and challedging to inspire people go forward.

My website has been moved and changed many times, I always used online blog services or rule-based SSG tools to build my website, and I always think it lacks a soul inside my website, I can not fully present the impression I want in previous website, so I decided to learn skills and developing one by myself, hoping this new site can deliver the concepts I want to share to people.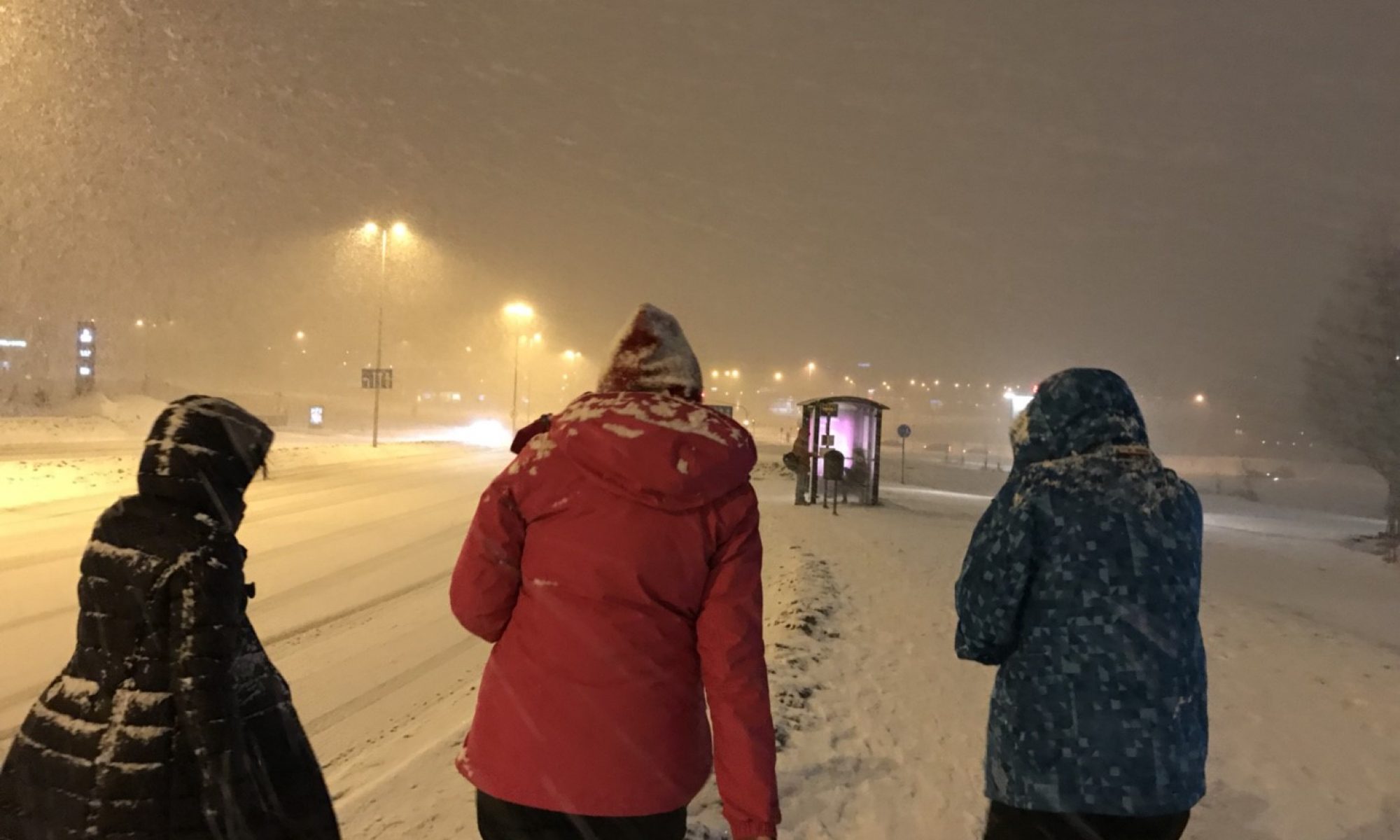 (2018 Feb, I went to Iceland, I remember I very like a movie called 'The Secret Life of Walter Mitty', so I went to Iceland and faced snowstorm, this photo looks like we face any obstacles in life, and the process of overcoming is very beautiful.

My previous website title called 'Aquarius Moon Sign @Mina's life travel' and then I changed to 'Aquarius Moon Sign @Mina's Life Lab'.
I'm Aquarius Moon Sign, the goal in my 20 generation (20-29 years old) is to find and explore myself, I want to emphasize that 'I'm unique and different from others', that's why I add Aquarius Moon Sign to the website title.

About 'Life Travel' or 'Life Lab', because I was so confused with my personalities and future direction in that moment, I want to find what I want and what's my direction through trying different habbits and different fields of work. In same time, I tried different style to understand myself constantly. In this exploring period, I think every person or thing I met as the travler and passer, because they are not the final goal, travel in whole life road, find and explore my talent and abilities and just recording each important moment in my website.
@MINA INFLUENCE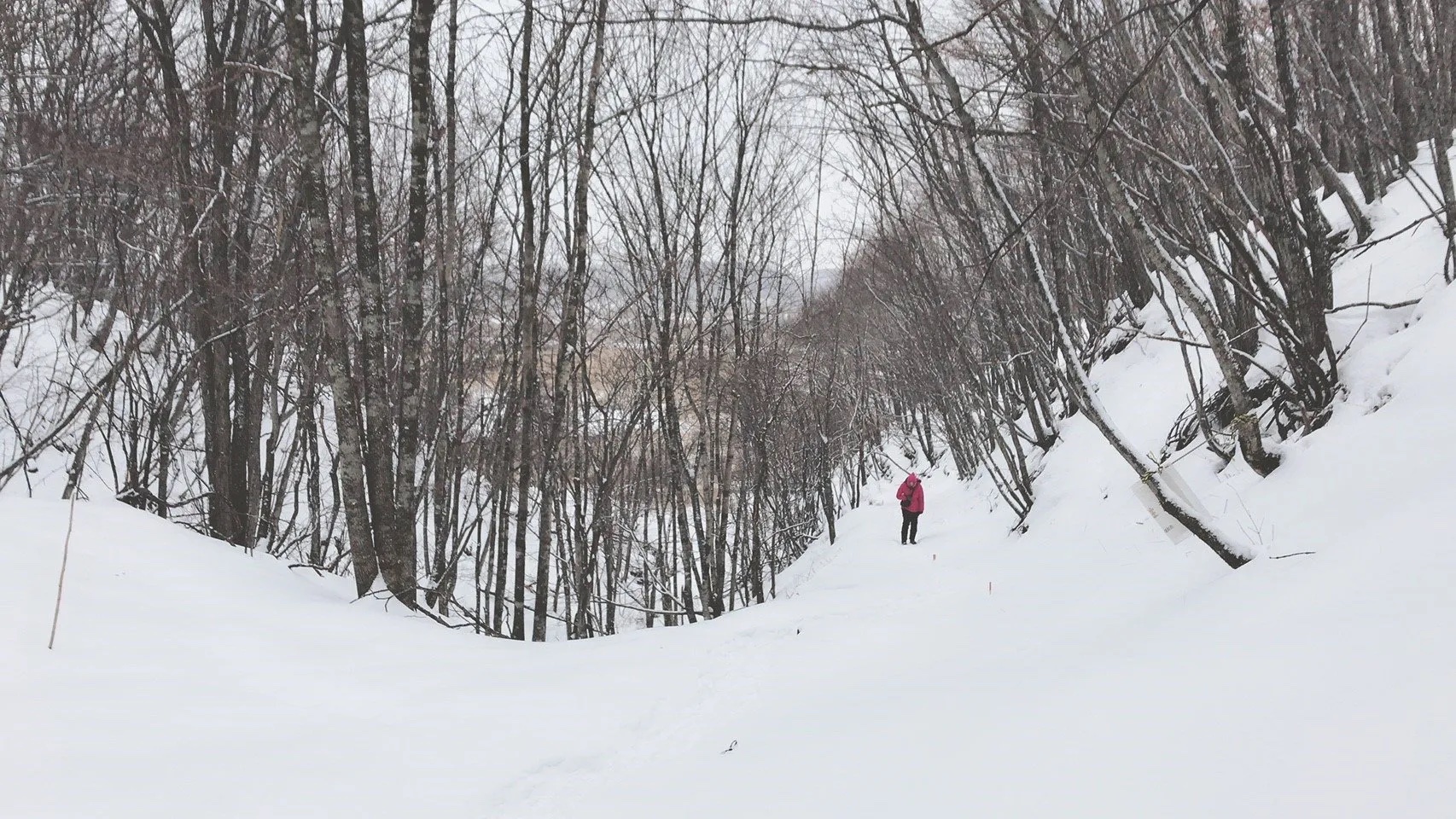 (2019 Jan, in Toro, Hokkaido. It was climbing Snow mountain road with -5 temperature, a road about talking to my inner voice.)

In the previous year of 30 years old, I have tried different things, challedge different traditional concepts, having many conflictions in my heart. Few days ago, I was walking on road and lisened a Taiwanese famous Bilingual News, I recalled I changed my whole thinking and concepts because few years ago, I touched new culture, new things and totally different concepts when I went to business exchange in America. So, after that, I try and challedge a lot and use a totally different way to create the unique life.

Sometimes, you just face some things and they invoke your inspiration, then later you use a totally different way, different concept to have a different life in the future.

In the beginning of 30 generation, I changed my website title to '@MINA INFLUENCE', I hope I can spread my Influence, I hope my website, my stories, my attitude and my concepts can give and inspire you different concepts to find new way on life. In Chinese website title, I keep 'Aquarius Moon Sign @Mina's Life Lab', because I think the original fans, readers knows 'Aquarius @Mina' more.
What will it bring?
That's go back the one quote motto in main page:

Do what you want and Work it hard. That's Challenge it, Walk out your unique Road.

The meaning is, don't be same or fill to society, don't be limited by the rules given from society. When you want to do something, exclude the other voice around you, focus on things, do it, create a unique road belongs to you, having courage to challedge, then create somethings unique and belongs to you, caltivate abilities and these things, they will empower you strong, support you go ahead with confidence.

Have courage to challedge, all failure and setback are the nutrition of success, when fall to the low point, don't forget to take the time to rest, because the next step will be to slowly go up. It doesn't matter you try and make mistakes, think better solutions and correct them, eventually it will become a success.

Confidence, Unique, Freedom, Positive Thinking, Independent, Creative, Knowledge, Wisdom, Courage, Express, Inspiration, Challedge, Adventure.
About Me
Hi, I'm Mina, an ENTP crazy girl.
I'm a Back-end software engineer, a polyglot learner and blogger.
My habbits are: software development, create my own website, projects, learning languages, writing blog articles, walking around city, riding bicycle, traveling and sometimes researching psychology and fortune-telling.
Since child, I have interesting to learn different languages, like to explore the cultures of different countries. Due to extroverted, loving creative and challedge, no limitation by traditional rules and concepts, caused me like cultures which are more freedom, hoping I can create unique and different life stories, create more different possibilities.

Software Development
Information Technology bachelor and master degrees, I like to research blog website and css designing since high school, but now I don't know why I am being a Python Back-end software engineer, have developed with AI, factories and bank company products and developed sun energy and street light fields IoT company products, now devoting with medical field company.
My Dream is designing my personal website and use software development to realize my creative ideas.
Learning front-end since this year (2022).

Languages Learning
Since child, like to explore different countries and cultures. The summer vacation in Junior high school crush to Japanese language, the final point is 3 points to got N2 certificate. Turned to learn Spanish in third year in university and achieved B1 level in 2020 years.
Have learned English, Japanese, Spanish and Russian.
Touched temporarily French, German, Swedish, Hindi, Arabic and Hebrew.
Hoping have time to try French and German. However, now concentrate on English, learning around different languages, more like english culture and concepts.

Divination and Fortune-telling
Have researched on Zhi-Wei, Astrology, Tarot, Lenormand, Oracle Cards, Runes, now focus on human design.
Self-developing Divination and Fortune-telling software, and plan to develop more features in the future.

There are not specific category in blog articles, most categories around Software Development, Languages Learning Experience, Fortune-telling and Divination, Psychology Exploring and Travel Diary.

Other personal points
- I'm Sun Aries with Aquarius Moon Sign.
- MBTI: 75% mature ENTP, doing things by J type, goal-oriented, more focus and more concentrated, Improved time management, developed some Fe, good for people and team relationship.
- Personality: looks naive, like a child, relaxing, fulfill many strange ideas inside brain, unfamiliar people think I'm crazy. But familiar friends found the middle core of mine are calm, serious, ratioanl and logical, although sometime lack of confidence and insecure, but normally can be overcame by positive attiture and concepts. Well, about inner core, best friends always said: you look like a pure and simple child, although have seen many negative things, but still be pure, simple, kind and serious to do everything. Look at you eat cake, even I don't, but I can feel you are fulfill beauty and happiness.